Experienced Business Technology leader Mikael Nurmi appointed as the new Managing Director of Sofigate Denmark
Mikael Nurmi, an awarded CIO and Business Technology leader, will start as the managing director of Sofigate Denmark on April 17th, 2019.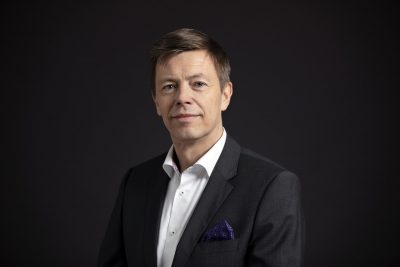 Mikael Nurmi has a strong 20-year background in IT industry and he has been working as a CIO/CTO for the past 10+ years. In his previous role at Ikano, a bank operating in 9 European countries, he transformed the role of IT into a function that enables digital business transformation. During this phase he also changed his title from CIO to CTO to highlight the changed role of Technology.
Before Ikano Bank, Mikael Nurmi did a similar change journey at Sanoma, a leading media house in Finland and in the Netherlands. Mikael's establishments have also been recognized outside the organization as he was awarded the CIO of the year in the Nordic region (2015).
Sami Karkkila, CEO at Sofigate, said:
"Mikael Nurmi has a strong CIO background and network in the Nordics. He has always been a change management professional and a transformation leader and has utilized Sofigate's services during his previous positions. I truly feel that Mikael is a strong choice to lead the business to the next phase by accelerating growth and executing sales."
Mikael Nurmi, Managing Director at Sofigate Denmark, said:
"I'm excited for this opportunity as I'm very familiar with Sofigate and its services. I am convinced of the possibilities the Business Technology Standard presents. I've had the chance to get to know the Danish team and I recognize its competence and immense potential. My values meet perfectly with Sofigate's values Dare, Care and Grow and I see them as the solid foundation of team cooperation and customer work."
For more information, please contact:
Mikael Nurmi, Managing Director, Sofigate Denmark
mikael.nurmi[a]sofigate.com, tel. +45 53 19 54 02