ROCKWOOL Attends Sofigate's Business Technology academy
Springtime has arrived in Hedehusene and the birds are chirping away as we turn down the walkways to the low brown buildings that house ROCKWOOL. We're here to meet with Kamal Wehbeh, Head of Global Service Desk in ROCKWOOL. Kamal has been with the company for 13 years and now oversees a team of 28 people. The team is spread across the globe in no less than 11 locations, in part due to legacy and in part building shared centres for the future.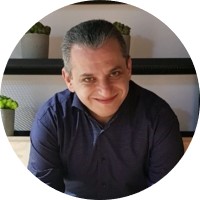 Kamal Wehbeh, Head of Global Service Desk, ROCKWOOL
Back in November last year, Kamal and his colleague Aouatif attended the Business Technology (BT) Academy in Finland. Therefore We're keen to learn how the Business Technology approach has been used at ROCKWOOL.  A programme that Kamal calls an "eyeopener" when it comes to developing and evaluating new services. He also gained great insights from attending together with participants from other companies, that he realized that they in fact face some of the same challenges.
Two ways led Kamal to the BT Academy; through working with Sofigate at ROCKWOOL, he became aware of the BT approach and the Sofigate take on it, and he also found it to be a nice fit for the Digital 2.0 transformation that ROCKWOOL initiated in February 2018. This is a transformation that will take ROCKWOOL from a decentralised IT landscape to a global one, where only solutions that cater for truly local needs remain local. All other solutions will be global – with ownership anchored in Hedehusene, Denmark. A journey that is likely familiar to many.
When Kamal describes the BT Academy experience, he is eager to stress the practical element of the training; "It was a real-life case, not a simulation or an old case they keep reusing" he says about the case that he and his team members worked on throughout the three academy sessions. They worked on one of five challenges presented to them by the CIO of Lindström, who also joined them when they, in turn, presented their solutions. Some of the proposed solutions she took back to Lindström for further review, showing how the involvement of a company case was beneficial both for the case-sponsor and the participants in the Academy.
Back in his open office environment in ROCKWOOL, Kamal was inspired to look into the internal processes in the Service Desk around establishing new services. This now allows the Service Desk to get involved earlier, when new ideas for innovation or services surface – so they can get ready to run and support them adequately, upskill employees or add resources as needed. As the owner of the Service Transition process, Kamal was already involved in bringing services into operation, now he and his Service Desk colleagues are able to engage earlier in the process and help the business increase the value add of their ideas.
His vision for the Service Desk is to claim the spot as much more than an IT support function. The Service Desk supports all services, not only when they are in production, but also during the planning and building of new services.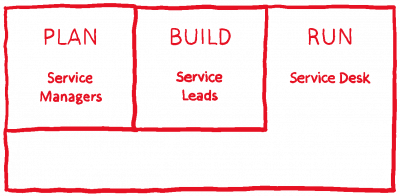 It is also through being proactive, making good use of the insights they gain through data and through knowing the needs of the end-users, that the Service Desk adds value in proposing new services. In ROCKWOOL those suggestions are considered by a Digitalization Board, where Kamal believes that it is a fairly even share of suggestions that stem from the business and from IT.
There are still some low hanging opportunities to pick, believes Kamal. One of them is to bring the business closer to IT. For a long time, it has been about bringing IT closer to the business and have IT understand the business. There is, however, an opportunity to further increase the value for businesses, when those outside IT fully grasp the importance and potential of technology.
At Sofigate we provide a variety of different training opportunities through our Business Technology Academy. You can read more about our Academy here.
/Author: René Bomholt