Sofigate Denmark & Southern Sweden delivers record Year-over-Year revenue growth in 2022
Sofigate Denmark & Southern Sweden delivers highest recorded annual result to date with a year-over-year revenue growth of 183%.
"Looking back at 2022, I am extremely proud of the results we have delivered together and the impact our talents have had on our customers, supporting their organizational and digital transformations within ServiceNow, 4Me, digital programs & projects," explains Country Manager Michael Koch, and continues, "2022 also marked a year where we continued to strengthen our customer relationships, always focusing on creating long-term partnerships fostered through close collaboration and team work".
During 2022, Sofigate Denmark and Southern Sweden increased their employee count by close to four times the size compared to 2021 and have already welcomed six new talents to the team in 2023.
Transformation Services was one of the primary growth drivers in 2022. "We saw, and continue to see, an increasing demand from companies wanting to utilize the Business Technology Standard Best Practices to support their transformation programs when designing their Digital Operating Models, leveraging existing best practices on how to build a closer collaboration between Business & Digital around Demand Management, Development & Operations," says Berit Dommerby Clausager, Head of Transformation Services, and continues, "Our growth in 2022 was also driven by the demand for our Competence Partnership, supporting companies with bringing in talented project/program managers, architects, developers, and more to support them in their digital transformation projects. The Competence Partnership is a long-term collaboration, allowing organizations access to talent on demand, and the ability to continuously scale their organization size and capabilities to meet changing needs. With the partnership, Sofigate provides flexibility through quick on-boarding of the right talent both culturally and technically, enabling organizations to find the right balance between the need for short-term consultant competences and full-time employees to drive forward their digital projects".
Sofigate Group also continued to grow in 2022, surpassing +700 talents across Denmark, Finland, Hungary, Poland, and Sweden. In addition, our Salesforce services and capabilities expanded with the acquisition of Xceed Technology AB in Sweden.
"On platform services, we grew our ServiceNow position in the Danish and Southern Sweden market and also expanded our ServiceNow Application Management Services (AMS) support to our customers with new AMS hubs now established in Copenhagen and Malmö," explains Helene Claesson, Head of Platform Services.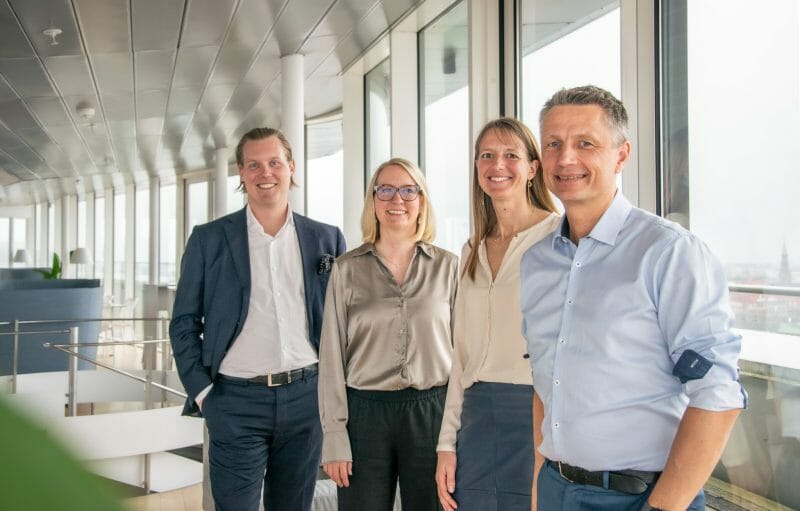 "We have been a partner with ServiceNow since 2009 in the Nordics and have over +250 ServiceNow experts in the company, providing us with a strong ability to match our customers need with the right talents, experience, and solution advisory around ServiceNow. I look forward to continuing our close partner collaboration with our customers and supporting them with developing their ServiceNow platforms," Claesson continues.
We continue to grow and are looking for new talents to join us in Denmark and Southern Sweden. We encourage you to have a look at our open job positions and hope to hear from you soon.
Sofigate is the leading business technology transformation company in the Nordics, pioneer of Business Technology management, and the founder of the Business Technology Forum. Our over 700 professionals help customers to develop the interplay between business and technology: to design, build and implement transformations and business-friendly technology solutions. We utilize the Business Technology Standard and leading platforms such as ServiceNow, Salesforce, SAP and Oracle. Sofigate is a privately owned growth company with net sales of EUR 130 million in 2022. Learn more about us at www.sofigate.com
For more information, please reach out to:
Michael Koch
Country Manager
Michael.koch@sofigate.com
David Oppen Strand
Customer Executive
David.oppenstrand@sofigate.com