Sofigate supports Engineers without borders Sweden in their work of reinforcing business technology
As a way of contributing to a better society Sofigate have initiated pro-bono projects together with organizations that we believe are doing a great work!
SOFIGATE SUPPORTS ENGINEERS WITHOUT BORDERS SWEDEN IN THEIR WORK OF REINFORCING BUSINESS TECHNOLOGY
Engineers Without Borders Sweden (EWB-SWE) is a Non-Governmental Organization (NGO) striving to make a long-term impact in the work towards the United Nation's Sustainable Development Goals, mainly by addressing challenges linked to inequality and global development in Sweden and around the globe. Through improvements in education, equality, energy poverty and access to water & sanitation, EWB-SWE strives to make a sustainable and long-term impact for local communities and the Earth as a whole.
Rebecca Fjällborg, Business Technology Analyst, is leading the project from Sofigate, with the help of a great team effort. The project will be running during 2021 with the goal to streamline the IT Operations for EWB-SWE. Initially a maturity assessment of IT has been carried through, an activity that resulted in areas and activities with a need for improvement related to the Business Technology Standard. The following action is to set strategic guidelines for IT, as a way to reinforce IT with the right set of processes, systems and tools to become an enabler for the organization.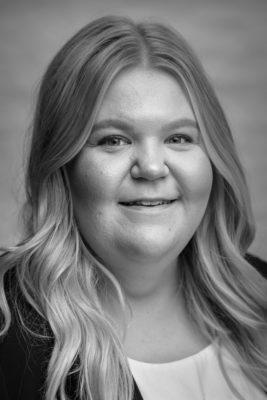 "Since I have been engaged within EWB-SWE throughout my studies, this collaboration lies extra close to my heart. To be able to support organizations that we believe are doing an excellent job for the society, means that we as a company are growing. I hope that this collaboration will lead the way for future initiatives within Sofigate as a way of living our values – dare, care, grow."
Would you like to work at a company that takes social responsibility and engages in this, and similar, projects for the society? If yes, Sofigate is the place for you! Find more information about available positions here.
Want to know more about EWB-SWE's work? Here is a shortcut to their homepage.