Become a Business Technology Game Changer!
We're in the search of Junior Advisors for our 6th Next Generation Performers program!
Sofigate's Next Generation Performers (NGP) program is kicking off in January 2022.
We want you to come and challenge us – we applaud daring individuals who think outside the box.
If you're a future or recent graduate and feel enthusiastic about business and technology, scroll onwards 👇
Apply here
Curiosity about combining business and technology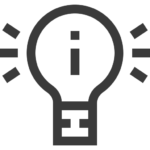 A creative problem-solver who's open to challenges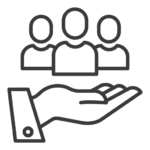 Customer-first mindset: our passion is to help our customer succeed An established program where you will be coached and mentored to learn about business technology solutions and consultancy skills to help you advance in your career. Hands-on work with top Finnish companies and organizations alongside our best professionals – this is not a back-office paperwork kind of job. Flexible working environment, support in maintaing a good work-life balance and encouragement to develop yourself professionally e.g. by providing a wide variety of internal trainings.
Do you have what it takes to change our game?
We're looking for the next generation of junior advisors and analysts to join us. Digital transformation is no longer a choice for organizations – it's a must – and that's where we step into the game: we help our customers to succeed in the digital transformation game, from start to finish. And we want you to become our future playmaker!
We hope our future playmakers are:
creative problem-solvers
open to new challenges and with a daring attitude
good at creating contacts and networking
enthusiastic about business and technology – and learning more about combining them
You might be a recent graduate, graduating soon, or you might already have some work experience. Your field of study doesn't play a role – it's the attitude that matters. To succeed in our game, you'll need great interaction skills in Finnish and English and a business value driven mindset.
During the program – and after – you'll be working hands-on with top Finnish companies and organizations. Alongside customer work, you'll be mentored about business technology and consultancy skills, like technology, facilitation or presentation skills. You'll learn from our best professionals, but we also want you to teach us: we welcome the ability to challenge us with new ideas. You'll also become a certified Business Technology Management Professional with our Academy.
Digital transformation is not about excel reports or using Teams – it's about making sure the company is future-proofed with technology that supports business. Working with us means you will be working at that crossroads between business and technology – it might be anything between designing, implementing, running or developing business-aligned technology (read more about business technology in the Business Technology Standard).
In practice, your work might include e.g.
– Project and Program Management,
– Data analytics and Cloud solutions
– Working with world-class platforms like ServiceNow, Salesforce, Oracle or SAP
– Business Transformations
– Digitalization in the Public Sector,
Or something completely else. You'll get to influence the direction where your career will take you; passionate ones always find their place with us. Make sure you write down what you're passionate about.
You'll be entering a fast-paced and high-energy culture at Sofigate. Our work environment is flexible and our organizational culture flat, which requires an entrepreneurial yet team-oriented mindset from you. We strongly encourage personal development e.g. by providing a wide variety of internal trainings, and we closely collaborate with Hintsa Performance to help you maintain a good work-life balance.
We are looking people to join our offices in Espoo, Tampere or Oulu. The positions are permanent and full-time. Read more about our business and about our culture .
Come and challenge us – we applaud daring individuals who think outside the box!

Are you ready to challenge us? Apply by November 9th 2021!
Apply!
What's Sofigate?
Sofigate is The Pioneer of Business Technology in Northern Europe. We have experienced people, best practices and industry leading tools to deliver concrete and sustainable results. Currently, Sofigate employs more than 600 IT management and digital transformation experts in Finland, Sweden and Denmark. With Sofigate's combination of transformation and strategic capabilities of a global management company, and the agility and innovativeness of a modern digital enterprise, we help organizations lead business and digitalization. Our mission is to ensure that their success continues in the changing world and environment and to help and support them in finding new business possibilities in the technology disruption.
What we do?
Our culture
We value individuality and self development. We want you to be the best version of you and offer a platform to develop your professional skills with various trainings. You'll get to be a concrete part of digital transformation journey of Finnish organizations with the help of Business Technology Standard and have diverse, meaningful projects. And you'll become a part of a network of over 600 professionals – all of whom you can call whenever you need help.
Our culture