Two birds, one stone – Learn to build a winning employee and customer experience with ServiceNow
A great employee experience (EX) is a must-have for winning the war on talent. It will help your organisation attract and keep the best talents in your ranks. But have you considered that customer experience (CX) and employee are intrinsically tied together? In this article, we explain why that is, and how ServiceNow can help with winning the hearts of both customers and employees.
The bar for a good customer experience is constantly rising higher. Companies like Google, Amazon, and Lyft have transformed the consumer service experience. Now, most of us expect easy-to-use services, automated processes, quick replies and deliveries. These expectations translate into our working lives, too. Why should we have to make do with complicated user interfaces, long waiting times, and complicated processes at work?
We should not.
Modern platforms like ServiceNow can help build better experiences for customers and employees. When issues can be resolved quicker, productivity increases and employee brand shines. To achieve the best results, companies should focus on "Moments That Matter".
The case of a travel company and Moments That Matter
What is a "Moment That Matters"? It is a pivotal interaction that defines a customer's or employee's experience with an organisation. It can be a very good or a very bad service experience, for example. These moments often form memories and raise strong feelings. They are essential in building excellent customer and employee experiences.
Let us imagine a travel company. They are experiencing a service outage: A customer portal is unexpectedly offline. These days, travelers are in constant need of up-to-date information about the global pandemic and how it might affect their trip. No portal, no information, and a very frustrated customer.
But, with ServiceNow, the travel agency can catch this Moment That Matters. Their IT Operations Management instantly notices the outage, because ServiceNow uses workflow to connect Customer Service with the separate systems of record across operations, sales, marketing, and finance. Then, Digital workflows notify the Booking Operations team and Customer Service. They can begin to address the issue before customers are affected. The results? Great customer and employee experiences, increased business agility, and productivity.
Would you like to learn how you can build winning experiences for your employees? Request a demo with our experts!
A seamless experience translates into happy employees and customers
The case of the imaginary travel agency shows that smooth processes and workflows are crucial for an excellent experience, whether it is for a customer or an employee. Still, manual work, slow or even broken processes, disconnected systems, and legacy are a reality for many organisations.
So, how do we fix this? By creating cross-enterprise workflows and collaboration, which requires integration between systems of record, like an ERP system. This helps deliver a seamless experience and speed resolutions for customers and employees.
Most of us probably have first-hand experience of this. Times when you have been tossed around from HR, to finance, to IT and back. It all boils down to the employee having to figure out the right path to reach the best outcome.
Often, they are left with a complete lack of visibility to how the process is going, entering redundant data manually, and having long conversations in multiple channels, like e-mail or messaging systems. At the end of the day, you will be a very frustrated employee, who has spent their time on solving a trivial issue instead of being able to focus on their work – not a great experience! With ServiceNow, you can make silos history.
You can't hide faulty processes from customers – or employees! Read how to fix them and make both employees and customers happy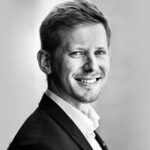 Gustav Rydeman is Sofigate concept owner for Employee Workflows. His professional passion is to enable organisations and ecosystems towards employee centric service and support. Gustav has a long experience in service management within HR and Tech.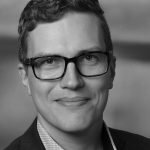 Juha Kujala is a two-time ServiceNow customer who is now the CTO of Sofigate Service Management. His professional passion is to lead organisations and ecosystems toward excellent service by utilising the best of modern technologies and methods. Juha has extensive experience in ServiceNow architecture and leading service development in both client and service provider environments.