The Robots are here… and with them, so too is a world of opportunity. Embrace it!
Rarely do we spend more than 20 mins in an IT related conversation without mention of Automation.  The concept is vast and the use cases aplenty.  No wonder then, that organisations, regardless of where they are on their digitalisation journey, are considering some form of Automation to help them accelerate achievement against their desired and mandated objectives and outcomes.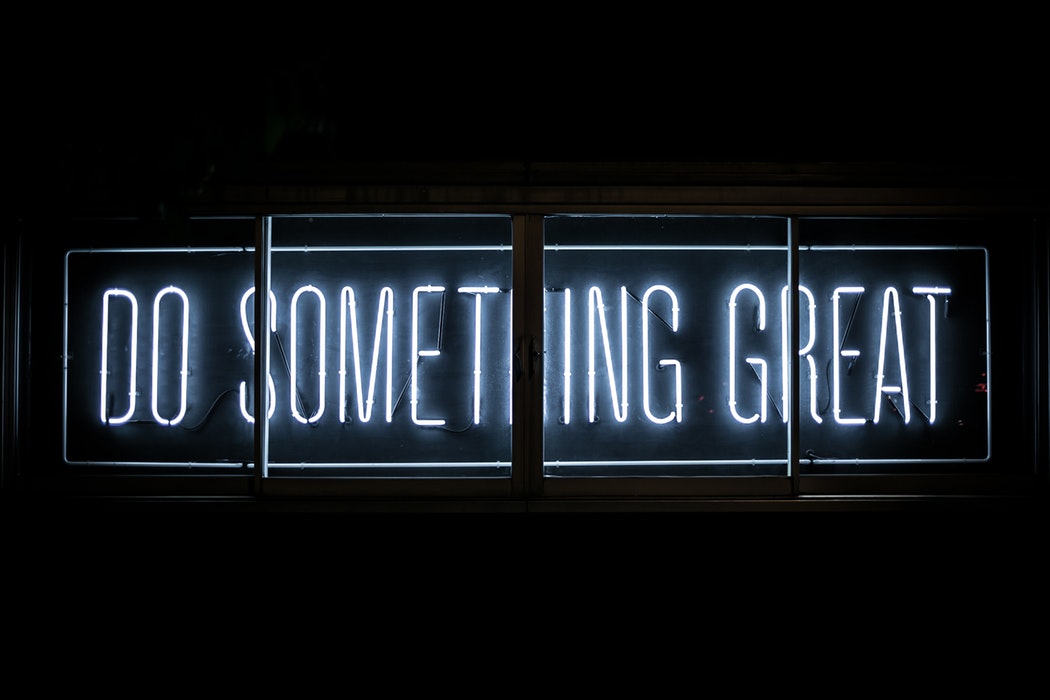 In reality, and depending on the nature of the organisation's business, those that do not embrace Automation are likely to face a very difficult future.  Whether it be "traditional" automation powered by Enterprise Integration, Intelligent Automation a.k.a Robotic Process Automation (RPA), API based Automation, or indeed native Automation in existing apps and platforms such as ServiceNow, Salesforce, SAP, Oracle etc. – It must be considered at the very least.  Those that are embracing Automation are doing so to:
Optimise operational costs
Improve Customer experience
Scale with their organisation
Expedite data processing
Improve regulatory compliance
Reduce effort on tedious manual tasks
Reduce operational risk
Inspire people and make their work more meaningful
Focusing on the positives and the plethora of opportunity that Automation brings, the view that the 'age of work is coming to an end' is unfounded – in our opinion, more jobs will be created and there will be more time to do the things that will create value.  However, don't take our word for it, a new study by the World Economic Forum claims that "Robots 'will create more jobs than they displace".
"Automation is already positively disruptive and, in embracing the world of opportunity it will continue to bring, we should be creative and responsible with automation use cases. Decisions can then be made based on how the technology will free up our time to do the types of tasks that humans excel at – like being creative, charitable and looking after one another"
– Camron Sartipi – Sofigate
Utilising Automation to execute the tasks that fall into the category below will free up time for business-focussed innovation and improvement, whilst bringing the business and technology groups together.  Individuals and teams will have more time to collaborate effectively and explore the things that they have 'parked' on a backlog.  The silos that are prevalent today will be eliminated (sometimes with minimal effort) and the concept of Business Relationship Management is likely to be obsolete.
All of this will contribute to the evolution toward the vision of Business Technology, which is to ensure a holistic approach is taken to deliver customer value, and to develop and sustain business agility.  We believe that traditional operating frameworks and models are unable to support the new era that is driven by business and customer needs and that organisations must build multi-disciplined teams from across the business to ensure all the organisation's skills are brought together to resolve these new challenges faced by IT.  Automation has a big part to play.
Below is an overview of activities and processes that are ideal for Automation.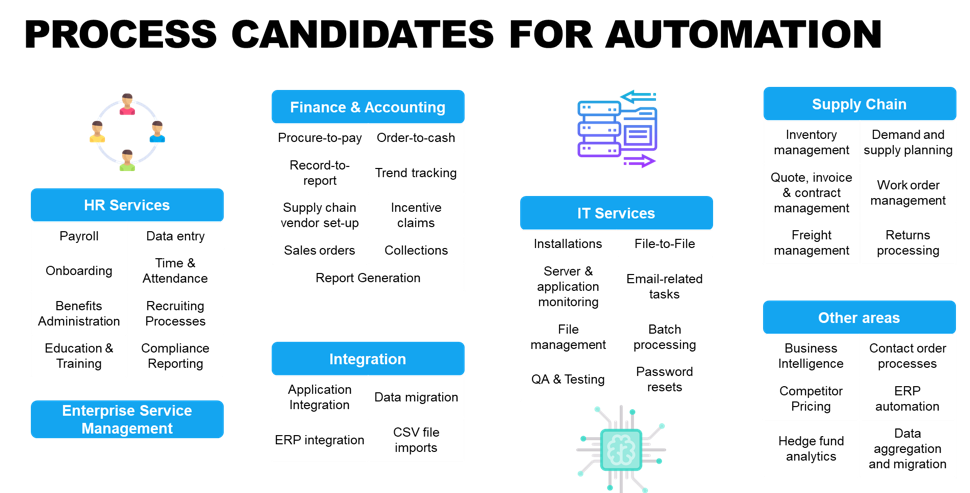 Automation should not be seen as a 'silver bullet' though.  Nor should we believe that it is as simple as clicking a button.  However, it needn't be difficult, and there are simple steps you can take to accelerate its effective implementation. Identify a process that is stable, rule based and structured (these are often easier to automate) and choose the type of Automation that is best suited to your organisation. Utilising your existing technology landscape is paramount!  Do not use 'a sledge hammer to crack a nut'.
Of course, we must be responsible in our drive for efficiency and increased productivity.  On occasion, Automation of process and activity may not reap any benefit and will merely displace staff.  We need to think very carefully and not automate for the sake of it!
Automation and the robots are here, but rather than being afraid, we must embrace them.