SAP consultant, this is how you should prepare for an AI disruption
Large language models are here to stay. Harri Ruuska discusses how AI and low-code/no-code platforms will impact ERP development and lists four things that will change in the work lives of SAP consultants.
I recently had lunch with an experienced SAP consultant. The meal was unremarkable, but my companion helped me realise something important: ERP consulting has remained basically the same for a quarter of a century. This is alarming.
If you work in tech and your job hasn't changed since 1997, you should expect disruption to be just around the corner. Remember, 1997 was the year IBM's supercomputer Deep Blue first defeated world champion Garry Kasparov in a game of chess. Just think of how much artificial intelligence has developed since, and how much the productivity of IT has grown. GPT4 reached one million users in one day and 100 million professional users in one month.
In my field of work, SAP consulting, productivity has not grown in years. The success of consulting giants has relied on the availability of low-cost coders in developing countries.
The essence of an ERP consultant's job is this: You build an understanding of your customers' business need and find a solution using technology. You figure out if you should tailor the technology for your customer. If yes, you forward the production to a low-cost organisation that will code the missing pieces for you. Test, iterate, validate, start production.
AI will enable a productivity leap for ERP development.
The accelerating development of large language models (LLM) like ChatGPT that can produce code in a heartbeat has made me think we are on the brink of a massive disruption of ERP development. Time to market and cost will be 1/1,000 to what we have considered an industry standard and a given that can be only solved through more workforce.
This revolution will shake decades of global geopolitical roles in value and supply chains. It is difficult to predict the result, but we can already witness the pace of change and extreme penetration in job roles.
AI, low-code and no-code will disrupt the global ERP job market
Low-code and no-code software platforms are already in use and decreasing the need for professional coders. It is likely that large language models will disrupt the tech job market, especially in low-cost countries like China and India where tech giants currently employ hundreds of thousands of coders. Software platforms will soon be able to develop themselves with AI.
What is more, advanced analytics will revolutionise how ERP consultants produce expert insight for their customers' business leaders. Business leaders will be able to become the best drivers of their own data. Advanced analytics may replace thousands of business analyst roles, combining extreme transparency to on-time decision making. Eventually, this will also change the role of business leaders. Instead of just waiting for the IT department to materialise the business vision, they will drive the adoption of business technology.
The scale of the change we are about to see can be compared to those brought about by the internet and mobile technology. This will be the productivity leap that the global ERP industry hasn't been able to make in 25 years.
What will happen in global economics if masses of Indian programmers lose their source of income? Who will be the winners of the global competition over knowledge capital? Who will make the decisions that create the most value? And finally: What will happen to an SAP consultant's job? What are the parts of an SAP expert's job that can't be done by a neural network?
How an SAP consultant's job will change
The nature of an SAP expert's work will change. This is what I think will happen:
Change will continue to accelerate. We will need to react faster, but we will also be able to do so, thanks to technology. For example, software updates will be frequent but light – the era of massive releases will end soon. In projects, the go-to-market cycle from idea to production may be just weeks instead of years.
Business design and value streams will take centre stage. SAP consultants will help customers understand their future success factors and define the value streams in their business. Learning a method like the Business Technology Standard helps you do this.
Human-centricity and emotional intelligence will be crucial to success. Emotions override rational arguments in all organisations. Therefore, an SAP consultant must also be able to understand how the people in their customer organisation are feeling when their work is about to transform. It is the consultant's job to help leaders engage and empower their team.
More and more processes and tasks will be automated. Learn to make use of AI in your own work. Practice translating your vision into scripts that an LLM can understand. Try giving ChatGPT a business vision and let it make you a roadmap, process description or blueprint. Your task is to correct the robot's mistakes and choose the best parts for implementation. Thanks to low-code and no-code, we will all become software developers.
All in all, I think our work will become more inspiring. Instead of trying to work like machines, we will be able to focus on the things that humans are good at. We just need to let go of some of our old ways of thinking.
Envisioning the future and leading others will always remain a human job.
In my view, what will always remain a human job is creating visions of the future and leading others towards them. I believe that is why SAP has partnered with Sofigate: we excel at empowering our customers to lead change and build their own capabilities, so they can succeed in their next transformation – own their future.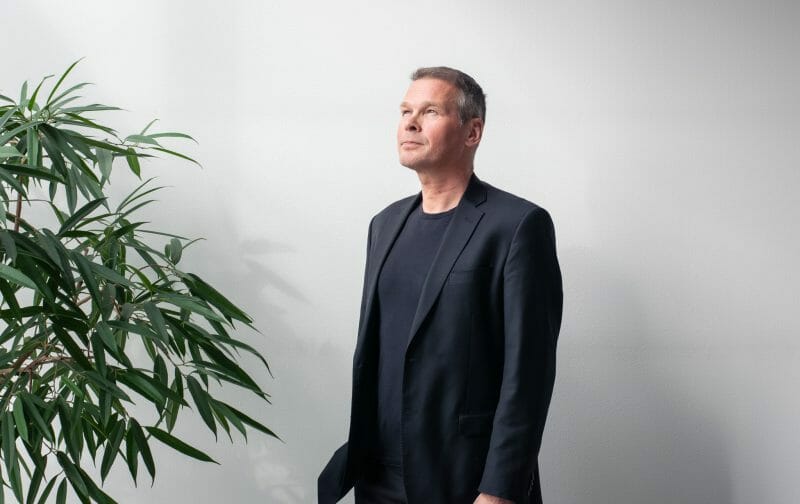 The author
Harri Ruuska is a Business Executive at Sofigate's SAP Transformations business unit and product owner of the Business Technology Standard ERP Extension. From a global giant corporation's operational model design and ownership of the concept of one of the largest logistics machines in the world, to leading a transformation programme with 15,000 end users, to 10+ years of leadership roles in leading ERP transformation business, Harri has got his hands dirty enabling change. He knows what it's like to challenge an organisation's operating model and ways of working, and what it takes to manage fear and resistance to change.