Only 13% of businesses believe they get the most out of their data – What are the typical pitfalls and what can you do about them?
How to use data more efficiently in business development and management? Many are pondering this, but research shows that few companies think they are reaching their goals. Sofigate's Markus Sipilä, a veteran of data management, describes the three steps towards making your data work harder for your business.
You can turn your data into business benefits if three criteria are met:
data management has a solid foundation,
data is easy to use, and
available data is applied to a use case that creates value for the business.
Let's take a practical example: A maintenance company wants to optimise the daily routines of its technicians so that they will use as many of their working hours as possible in actual maintenance work and travel time and overtime are minimised.
The algorithm and computing power needed for the mathematical optimisation of this are available. To plan the workdays of the technicians, the algorithm needs high-quality data about, for example, equipment in the maintenance scope and their location, type of maintenance work and its duration as well as the working hours of the technicians.
If this data is inconsistent, deficient, or erroneous, at worst the daily routes created by the algorithm make the technicians drive this way and that all over the city, so the benefits sought will remain just a dream.
So, how to ensure that the benefits will actually be achieved?
Step 1: Make sure you have solid foundations for data management
In April, an article in MIT Technology Review stated that only 13% of organisations think they have succeeded very well in implementing their data strategy. What these organisations have in common is that they have a solid data management platform. But what does that mean exactly?
Data management is on a good footing when:
the organisation sees data as a strategic and valuable asset,
the organisation knows what data it has,
data-related roles and responsibilities are clear,
data governance model has been defined and is used,
data organisation and the services it delivers to business are clear, and
the organisation has a clear approach to how to use data in development.
When these criteria have been met, there is still the spadework to be done to refine the data into stellar shape. In our maintenance example, this would mean gathering information on the equipment and their locations as well as maintenance agreements. This is where you need the data culture depicted above – clear responsibilities and governance model.
Step 2: Cloud-based data platforms make it easy to use data
Public clouds have evolved at a staggering pace during the past ten years. Modern data platforms provide incredibly advanced possibilities. For instance, machine learning models are in use pretty much every day in drawing up sales forecasts, recommending products in online stores, or defining customer segments.
Technological development has made storing huge masses of data in public clouds more cost efficient, even cheap. A general guiding principle for data-intensive development is to upload data from the source systems to cloud-based data platforms. This way, the data can be used and refined for many different needs.
If the architecture hasn't been thought through, spot solutions will rapidly turn into a mess. The same things need to be done over and over again for different needs, generating unnecessary costs and consuming precious time.
Step 3: Use available high-quality data in business development and management
When the data management platform and operating models have been fixed, data quality will improve. When this high-quality data is available from a cloud-based data platform, the conditions for data-driven business development are excellent. The 13% in MIT Technology Review's article had realized that you must not take a shortcut at step one.
The importance of data management is greater than ever before. Traditional frameworks for data management include highly usable information for data experts, but they have not been written in a format that lends itself particularly well to business.
But since data management is above all a matter for business management, we at Sofigate developed an Operating Model for Data Governance and Management together with our clients and partners and combined it with our Business Technology Standard.
This model will help your organisation to make the most of your data. You should start at step 1.
Data can help you drive business transformation. Read how!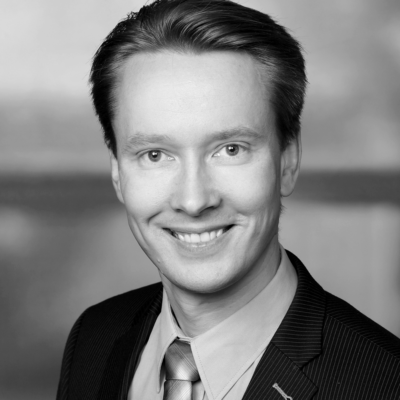 Markus Sipilä is a Senior Advisor and Chief Technology Officer at Sofigate. With him, developing business with the help of business technology and data is a passion.