Sales, marketing, service and e-commerce with Salesforce
Deliver a seamless customer experience with the world's #1 customer success platform.
Connecting customers and organisations with business technology
We combine business technology management services with the most innovative technology. Our best professionals, world's leading technology platform, proven concepts and continuous improvement help you lead and manage your customer experience – end to end.
BUSINESS IMPACT WITH A TRANSPARENT COLLABORATION
How to succeed in CRM projects and on your organisation's digitalisation journey? We bring business and technology together already in the early design stages of the transformation to ensure business-oriented prioritisation of technology capabilities.
Why we trust in the Salesforce ecosystem
By making the right ecosystem choice, you get access to continuous stream of innovation and new possibilities at a never before seen speed. Simple standard solution can grow and scale up to a variety of complex global needs – we trust in the Salesforce platform ecosystem.

Easy to use
Technology brings value only when it is used. We use Salesforce through browser and phone. We find it effective and intuitive. The tool serves our sellers and marketeers instead of them serving the tool. Onboarding new users is fast and online training materials are the best in the industry.  

Fast deployment
We promise concrete results fast. Our designers, consultants, architects and developers prefer Salesforce because the platform allows quick implementation, and at the same time, is powerful and flexible enough for most advanced and complex scenarios.

One integrated platform
Salesforce is one integrated platform that brings all aspects of customer engagement, marketing, sales, service and commerce together and gives everyone a common view of the customer, also providing the customer a holistic view of the company.

Increase revenue and marketing ROI with data
Key to delivering personalized marketing messages, targeted sales calls, integrated shopping experiences and fast customer service lies in the effective utilization of data in one integrated platform.
SALESFORCE PARTNER SINCE 2013
Customer 360 view: break down silos and share a single customer view across all business functions.
Marketing: use data to personalize your marketing messages and seamlessly connect marketing, sales, commerce and service.
Sales: offer your salespeople insight with real-time data, allowing more time to focus on customer work.
CPQ: Configure, Price, Quote. Empower your sales people to make accurate quotes fast.
Commerce: move your business online and reach your customers 24/7.
Communities: share information and collaborate with customers, partners, employees, citizens or any stakeholders through web and mobile.
Service: automate your service processes to provide better answers and improve service operations faster.
Non-profits: Raise funds and engage your members, supporters and stakeholders effectively.
Public sector: Transform the services to better meet the needs of general public and empower public servants and municipal officials.
Customer references
Our experts have worked with Salesforce implementations from large international companies to startups and in various industries from public sector's multi-vendor environment to more simple deployments.

What do our customer say about us? Read more below
We offer expertise for the below industries (and more!)
Click below for your industry insights (in Finnish)
Interested? Let's connect: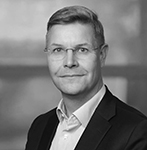 Juhana Tormilainen
Business Executive, Customer Experience
+358 400 698 390
juhana.tormilainen@sofigate.com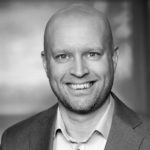 Roope Mäkelä
CTO, Customer Experience
+358 50 486 9649
roope.makela@sofigate.com