Are you investing in citizen developers or customer workflows? Our experts picked their top tips for the future of ServiceNow
Offering over 200 sessions over five days, the Knowledge 2021 event offers a treasure trove of information. With themes ranging from Customer Workflows to Manufacturing, it can be hard to choose which sessions to attend. Our experts Juha Kujala and Johan Haglund offered their top picks in our very own Knowledge in a Nutshell -webinar.
In our event, four experts offered insights into future focus areas for ServiceNow. These areas were grouped into four workflows: creator, customer, employee and operational resilience. In this text, our CTO's Juha and Johan focus on two future trends they found most interesting – citizen development and the opportunities of customer workflows.
Would you like to hear all our experts' top picks from Knowledge 2021? Watch the recording
Citizen developers bridge the skill gap in app development
Gartner predicts we will see massive growth in business applications in the next five years. The problem is that those apps need builders – who are already very hard to find. The solution is giving easy-to-use tools to those who are not developers.
"Citizen developers will rise to fill the skill gap. They already know the processes in organisations they work in, so it is useful to provide them with the tools to develop applications", says Kujala.
Citizen developers create business applications using low-code tools, like the App Engine by ServiceNow. They typically have little to no experience in coding, and do not work in the IT. Instead, they can be business managers, specialists or sales professionals. With low-code tools they can easily create applications, automate processes, and even integrate apps into other systems to create end-to-end processes.
Case Jabil: Citizen developers saved 4600 working hours in 8 months
Kujala found the success story of Jabil, an American manufacturing services company, very interesting. In their Knowledge2021 Creator Workflow keynote Josh Kahn (SVP, ServiceNow) and Ande Johnson (Technology Executive, Jabil) shared the company's successes with a citizen development program.
"I found it very encouraging and fascinating to hear about Jabil's success with citizen development. They were able to triple their developer capacity in just eight months, and 90 % of the apps created by citizen developers passed the quality reviews", says Kujala.
The company has found that on top of alleviating backlog and high demand, citizen development also reduces specification and requirement management work by business.
"They can build solutions, try them out and ask for help if they need it", Kujala explains and adds, "I think investing in the citizen developer community early on was one of the key factors for Jabil's success."
Customer workflows are rife with opportunity
Johan Haglund says he enjoyed the keynote by Jon Ball (GM & SVP of Customer Workflows, ServiceNow). Ball spoke about how the ServiceNow platform can provide opportunities to enhance the customers experience across all touchpoints.
"I completely agree with Mr. Ball, there is great opportunity in customer workflows to generate business value in the coming years, especially if you work with digitalisation platforms such as ServiceNow", Haglund says.
There are already examples of how ServiceNow can help manage and enhance customer workflows. In the telecommunications field, ServiceNow has rolled out a solution to support telecom providers by making use of existing capabilities of the platform. A similar solution has been created for vaccine administration to help both healthcare professionals and patients.
"I expect to see more of these kinds of vertical solutions in the upcoming years", says Haglund.
Case Volvo Construction Equipment: Higher uptime for dealer fleets, lower maintenance costs
As part of the Knowledge 2021 event, Mia Ahlström (Service Manager, Volvo) shared the success story of Volvo Construction Equipment. Haglund found the case a good example of the benefits of ServiceNow for Customer Workflow management.
"They are a great example of how to make the most out of the tools and features ServiceNow has to offer. They increased the support window with the help of AI, standardised processes and gained better data analytics, for example. Most importantly, customer satisfaction rose to new levels", explains Haglund.
Both Kujala and Haglund agree, it will become increasingly crucial for current and new ServiceNow users to focus on making the best use of what the platform has to offer. Just like Volvo did.
To sum up, here are the key takeaways from Juha and Johan:
Citizen developers will rise to fill the skill gap in app development
Managing customer workflows will become even more important in both public and private sectors
We will see more vertical industry solutions built on customer workflows
As the platform evolves: you likely have the tool you need to solve even complex issues – it now becomes an issue of knowing the possibilities of servicenow and using them to their full potential
Did you know that you can still enjoy the programme of Knowledge 2021 online?
All 200+ sessions are available on-demand on the event website here.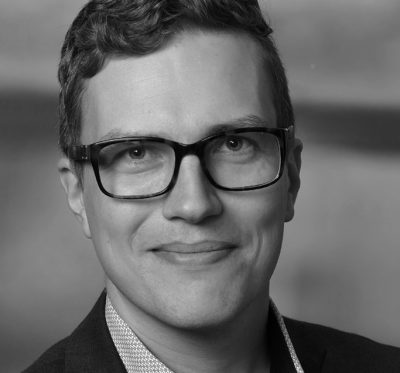 Juha Kujala is 2-time customer of ServiceNow and nowadays CTO of Service Management at Sofigate. His professional ambition is to drive organisations and ecosystems towards service excellence by applying new technologies and methods. Juha has strong experience of ServiceNow architecture and development of service management in both customer and service provider environments.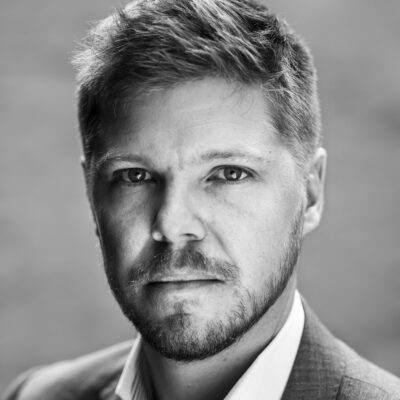 Johan Haglund is longtime developer and architect of ServiceNow and currently have the position as CTO of Technology Solutions Sweden. His professional mission is to drive and help organisations in their digitalisation journey using modern technology and platforms.