Feature Highlights of the ServiceNow Quebec Release
ServiceNow came out with their Quebec release recently, which contains several exciting new features, such as a brand-new UI builder and tools for workforce optimisation. I have listed my top picks to help you grasp some of the benefits of upgrading to this release.
The new release offers new features and enhances existing ones. With this upgrade, it is easier than ever to ensure your organisation works smoothly and efficiently. If you wish to dive deeper into the new release, you can have a look at the Quebec release notes and if you wish to have a quick look into what is new, keep reading!
Want to know all about the latest updates on ServiceNow? Join our Knowledge in a Nutshell 2021 virtual event on May 27th!
Create a great user experience with Now Experience UI Builder
The Quebec release adds a brand-new UI builder, the Now Experience UI Builder. With it, ServiceNow users can create landing pages easily. The UI Builder also provides a full web user interface builder that shows the final UI while new workspaces and portals are created.
The Now Experience UI Builder boosts your ability to create great user experiences and as a result, make users happier. It will also help improve their productivity, and it has an out of the box library of useful components that can be used when building new pages.
Are you familiar with the benefits of low-code/no-code platforms? Read more
Improve business and IT process efficiency with Process Optimisation
ServiceNow's new Process Optimisation feature helps key users of ServiceNow analyse the and improve the efficiency of their business and IT processes. Process Optimisation can help you improve processes in many ways. You can:
Visualise process execution with the Analyst Workbench and the tools it offers, such as an interactive process map and out of the box performance metrics.
Automate process discovery and analyse processes by selecting a process related database table in ServiceNow with transitions and breakdowns.
Support collaboration between users. Process Optimisation has features for sharing process maps with team members.
Identify opportunities to improve processes by integrating with ServiceNow Performance Analytics, Benchmarks and Continual Improvement Management.
Link processes for a comprehensive overview. With the tool, you can also compare processes to analyse differences and audit them to pinpoint potential problems early.
Increase productivity with Workforce Optimisation
You can bring the productivity of your organisation to a new level with ServiceNow Workforce Optimisation for ITSM. With it, you can forecast team demands based on historical data, make agent queues and agent schedules and take your teams' skills and schedules in account when routing work assignments. Resourcing projects and tasks just became that much easier! The feature also gives you what you need to monitor team performance and give feedback using assessments.
You can boost work efficiency with ServiceNow. How? Read this article and find out!
Build Service Portal catalog items easily with Service Catalog Builder
With ServiceNow's new Service Catalog Builder solution you can create and edit catalog items on the Service Portal using a visual and guided experience. Templates can also be created that can then be used to create catalog items. With the help of the catalog builder UI you can:
Create new catalog items and view existing ones.
Create new catalog item templates and view existing ones.
Configure content that describes the process of catalog item building.
Monitor platform health with Instance Scan
Keep a close eye on the health of your platform with ServiceNow's new Instance Scan feature. You can also use it to identify opportunities for improvements. The scan checks existing configurations related to applications, update sets and specific records. Scan results are shown in a dashboard. Instance Scan can be helpful during operations, release management as well as pre- and post-upgrades.
The main features of Instance Scan include:
Checks focused on detecting possible issues in an instance related to security, upgrade best practices, manageability, user experience and performance.
Results that show findings of an Instance Scan in reports that are visible in the Instance Scan dashboard.
Provide a unified service experience with Universal Request
ServiceNow's new Universal Request feature provides a unified service experience for requesters across all departments. After request creation agents can then manage those requests under one unified request and can collaborate with those unified requests and transfer them as required.
Universal Request main features for requesters and agents:
Requesters can use a simple record type and form to create a request with a unified request page.
Agents can assign and resolve a request by interacting with other resolver groups.
Requesters gain end-to-end visibility regarding request details.
Agents can create and assign tasks using the Universal Task application to fulfil catalog requests.
Agents can monitor and improve end-to-end experience with SLAs and metrics.
Make searching in lists easier with Natural Language Query Builder
ServiceNow's new Natural Language Query Builder for Lists is a feature for users to search in lists without technical experience to query records of interest. Natural Language Query (NLQ) turns questions and requests into queries of records. The icon of this new feature in the ServiceNow back-end main UI is available next to the filter icon in list views.
Reports can also be created by entering a query instead of going through the Report Designer menu. This new feature is also supported by the Natural Language Query (NLQ) application, which now supports multiple languages.
These were only some of my top picks from many new and enhanced features in the Quebec release. If you would like to hear more about ServiceNow's innovative apps, feel free to connect with me: zalan.heil@sofigate.com! Or if you would like, read more about how we can help you with ServiceNow here.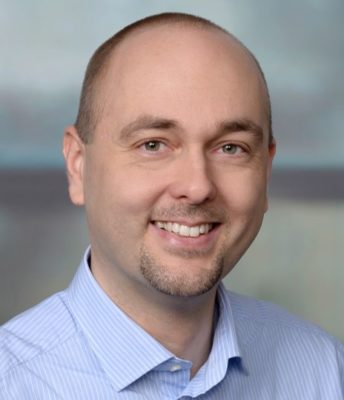 Zalan Heil is a Business Executive at Sofigate Denmark. He has extensive experience working with ServiceNow solutions.