What's your next move?
Own your future at Sofigate
If you want to
take ownership of
your career,
this is the right place
for you.
We don't want to put you in a box
We at Sofigate value outside-the-box thinking. That's why we don't want to label you too strictly either. We're looking for talent with the right attitude, a growth mindset and curiosity about business and technology – people who want to own their future.
So, if you don't see yourself in our open positions, don't worry. We constantly go through our open applications and match the right people with the right teams – just leave an application and we'll be in touch if and when we match!
Meet Sofigators who have created their own path:
Juha Kujala,
Sofigator since 2017
When joining Sofigate back in May 2017, Juha was particularly motivated by the opportunity to work with and learn from the best IT management consultants in flagship customer assignments.
At first, the experienced ITSM professional worked as a Delivery Manager, but after a few interesting projects, he was promoted to lead the team. Juha expressed his interest in pre-sales consultancy, innovation and concept development, and was soon able to start working on them. Before long, he took the lead of our Inno(vation) team.
In 2019, Juha took the next step as a CTO for our ServiceNow business, and then another leap in 2021, when he was promoted to Executive CTO of our platforms business.
What's next on his agenda? Juha is highly motivated to help our customers get maximum value out of their strategic business platforms, Salesforce and ServiceNow.
Anne Karinen,
Sofigator since 2013
Anne started working at our Tampere office back in 2013 as an advisor in service management projects. The argument for hiring her was that "she could do a bit of everything". This has turned out to be true.
At first, Anne focused on larger corporations, but since 2017, she's been working more closely with mid-sized companies – in fact, she's worked with over 30 customers so far. Moreover, Anne has taken part in developing our Service Management Office and our Basic IT Services.
During a discussion with her manager, Anne expressed her interest in leading a team. Since 2018, she has had her own team to lead.
Anne is very much a people person, and had wanted to work with HR related topics for a long time. When she finally voiced her wish, it became a reality: for the past years Anne has worked with customer HR organizations as an IT partner. Recently, she also took over the overall responsibility for our Tampere office. Anne is excited to boost company culture and employee experience, and promote local visibility.
Matti Saari,
Sofigator since 2017
From graduate to CTO – Matti has seen it all. Back in 2017, Matti joined Sofigate as a junior in our Next Generation Performers programme. At first, he was paired with an experienced advisor to learn fast while working with customer assignments focused on outsourcing, tendering and contract negotiations.
During his journey, Matti has worked, for example, as a programme manager for our own transformation programme, where we revamped our ERP and CRM systems, and as a lead designer for similar customer transformations.
Today, Matti is a CTO for one of our business units and part of our CTO innovation community. He also works closely with customers as a lead consultant in planning business technology transformations. He has worked with more than 30 customers so far.
Next up: Matti is planning to become an excellent leader and mentor.
Want to meet more of our colleagues?
Read more about our culture or find more stories from our people:
Find the next step of your career in business technology
Take ownership of your future at Sofigate – find your place in our open positions!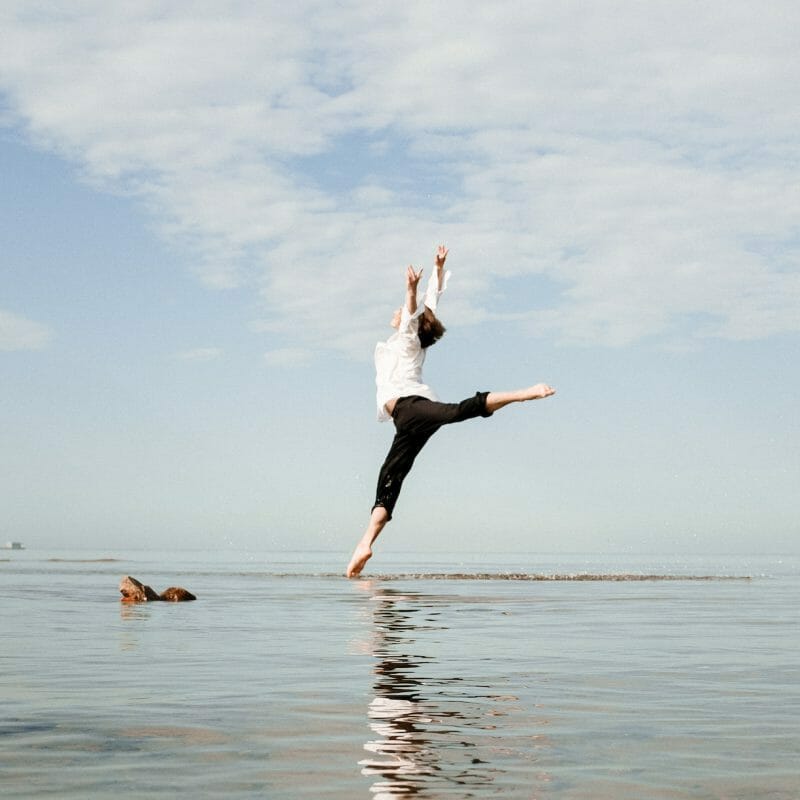 Want to join the journey?
We're always on the lookout for talent with a mindset that matches our values:
We DARE to challenge the market with new concepts and technology services.
We CARE for the wellbeing and future of people and our environment.
We GROW individually, as a team and as a company by being passionate to build a better world with business technology.
A background in business and/or technology is a plus but what we value most is the right growth mindset and passion for change!
Own your future with us
We at Sofigate have always taken pride in ensuring that our employees have the possibility to take steps in their career.
Whether it's a training, a certificate, a new customer assignment or a completely different direction to your professional development – we're there to support and offer the right directions for your path.
We offer the freedom and responsibility you are looking for, giving you space to do your best work with the knowledge that there is always help and support available.