SAP S/4HANA
Our ambition is to make S/4HANA implementations as business projects, not only as IT-projects. We see that moving towards S/4HANA is not only matter for IT-department. It involves both business and IT. As S/4HANA becomes as digital core for enterprise, it creates whole new kind of opportunities for business, business processes and modern customer & user experience.
What is S/4HANA?
SAP S/4HANA is a leading digital economy business suite. The innovative in-memory computing platform SAP S/4HANA thoroughly changes the value creation of enterprise software across industries as well as personalizes UX on all devices. The platform links to Internet of Things, Big Data, and business and social networks natively and in real time.
SAP S/4HANA helps you to connect to people, business networks, devices, and Big Data – all in real time. It helps you to accomplish even higher results than before. With the help of the platform you'll be able to run all processes promptly whilst eradicating batch processing and perform real-time data using predictive analytics and simulations to help you with business decisions. SAP S/4HANA is the ultimate tool to enhance a more personalized User Experience on any device by accelerating user adoption and business value, and generate data models that reject redundancies and aggregates, and thus implicitly reduce total cost of ownership.
SAP S/4HANA uses in-memory computing, which is a pioneering technology designed to develop business processes. It is done by linking fast database transactions to immediate data analytics. This creates a faster access to all database linked information as data storage is on main memory. The platform avails in-memory computing to decrease complexity and accelerate data processes, thus speeding up the value delivered from IT and helping to create value for business. The swiftness of the platform serves with real-time analytics and applications, as it has been aimed to operate as an application foundation for next generation enterprise applications.
How does SAP S/4HANA help your business?
Create new business processes and business models
Fast-track your business processes with the help of real-time analysis and reports
Use of revolutionary innovations in hardware and software
Decrease TCO (Total cost of ownership) with less hardware and maintenance
Quickly sort and process large amounts of data in order to find valuable and applicable information to take action on
The key benefits from S/4HANA
Faster platform – improve your performance
New user interface – better usability
Up-to-date system – go beyond 2025
Innovate – platform designed for new innovations
Key points to successful S/4HANA implementation
Plan and prepare – identify potential functional gaps based on SAP Readiness Check and pre-study results
Data quality – mop your data to be ready for conversion, especially what comes to customer and vendor conversion to business partners.
Test – you need to plan your test cases and update them along the project, and you need to test all scenarios
Schedule – reserve enough time for testing and issue solving
Commitment – you need management commitment to allocate resources and to reserve needed time for production conversion
What to consider before moving to SAP S/4HANA?
Technical architecture:
You need new SAP Platform as SAP S/4HANA requires HANA Appliance servers, but as well Gateway servers for SAP Fiori apps. As well, existing software levels need to be checked if they need to be upgraded before transition to S/4HANA.
Data:
As data models are changing, you need to convert tables to new model. If you have less data in the system, you can do the conversion faster. Therefore before starting a S4/HANA project, you need to decide whether you should first archive data from current system, which impacts the scope of the project and naturally the duration of the project.
Application:
SAP S4/HANA brings new functionality, but as well some functionality is not supported anymore. To understand the impact to your system, the system usage must be matched to SAP S4/HANA functionality.
User experience:
SAP S4/HANA brings new user interface in the form of SAP Fiori apps. To understand which apps are usable for your system usage, we need to list relevant apps. Deploying the SAP Fiori apps through Gateway, requires as well updates to your current user roles along with the changed transactions.
WANT TO KNOW MORE? CONTACT: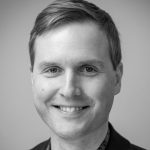 Janne Parkkonen

janne.parkkonen@sofigate.com
+358 50 5747185