SAP Business ByDesign
Manage your entire business with an intelligence Cloud ERP – SAP Business ByDesign.
SAP Business ByDesign is a Cloud Based ERP software designed for mid-market companies and subsidiaries who want the benefits of the large-scale business management applications without the need for a large IT infrastructure.
This Cloud ERP unifies multiple business operations and enables companies to add business processes to solve immediate problems and add processes later as needed. Delivered through a single user interface, SAP Business ByDesign delivers preconfigured software for business processes and supports best practices for managing financials, customer relationships, human resources, projects, procurement, and the supply chain.
The solution is delivered on-demand and managed, monitored, and maintained by SAP experts in world-class Cloud hosted data centers. As a result, there is no need for companies to upgrade and maintain the solution. In addition, the solution requires no up-front capital costs.
At Sofigate, we sell, install, implement, train and support our customers for SAP Business ByDesign from our offices in Espoo and Tampere. If you want to explore this Cloud Based ERP, please contact us to discuss your business needs.
Value for Mid-market Companies and Subsidiaries
Suite in a Box
Built-in Processes: Proven best practices for your business
Quickly configurable: Get up and running quickly, while customizing to fit your needs
Straight forward pricing: No surprises or extra costs, so you can budget accordingly
Easy-to-use: Modern HTML5 user interface and functionality on the go with targeted mobile apps
Insightful
Embedded analytics to make informed decisions: Share and see accurate, real-time data across functions
Focus on metrics that matter: Roles-based dashboards highlight tailored insights
Easy to use tools: Get 500 standard reports, dozens of pre-built KPIs and Microsoft Excel integration
Built for growth
Global footprint: Expand business operations to international markets without barriers; Operational in 120 countries
Flexible functionality: Start with one functional area, with the ability expand to the full suite
Scalable: Easily go from 5-10,000 users without any constraints
Connect to other applications: Open interfaces available for quick connections to existing solutions
Flexible platform: Ability to adapt and extend the solution
Connect every function across your company - All in the Cloud
SAP Business ByDesign an end-to-end cloud suite for your growing business
Customer Relationship Management
SAP Business ByDesign – Industry Specific Solution Packages
Our main goal is to implement standard SAP solutions and functionality on top of the best practices included in the SAP Business ByDesign solution, but with an industry specific flavor through add-ons for the core business processes who may not be included in the core SAP functionality.
Besides the full SAP Business ByDesign functionality for the services industry, wholesale distribution and manufacturing companies, we offer today starter packages on SAP´s cloud infrastructure for the following industries/segments:
Finance
Services companies without projects
Wholesale distribution
Light manufacturing
Sign up for a free demo here.
More information about SAP Business ByDesign:
Want to know more? Contact: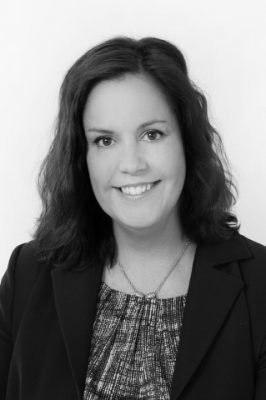 Sari Mikkonen
Business Executive
+358 50 549 6598
sari.mikkonen@sofigate.com