Architecture and Emerging Technologies
Leading Change and Development

Roundtable
Sofigate's Roundtable enables you make better decisions faster – without having participants in the same place. It's an online facilitation tool combining agile methodology, workshop facilitation expertise and social media environment.
Read more about Roundtable.

ServiceNow
Sofigate is one of ServiceNow's biggest and most experienced partner in Nordics. In addition to ITSM in IT, ServiceNow can increase productivity for many other organisational functions such as customer service management, HR, Finance and Facilities.
Read more about ServiceNow.

RemedyForce
Bmc's Remedyforce enables you to deliver high-speed service management that empowers users and accelerates the business. We have a long partnership with BMC and an extensive experience of RemedyForce.
Read more about RemedyForce.

CloudCoach
Sofigate relies on Cloud Coach to deliver project and development management solutions to support the transformation of your business and operations. You can optimize your development portfolio, steer the development project and ensure you have all the required resources for its execution.
Read about Cloud Coach.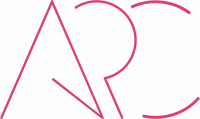 Arter ARC
To create business value with Enterprise Architecture, a visual and easy-to-use EA tool is needed. Arter ARC from Arter Oy is Sofigate's choice for this purpos­e. It is the leading SaaS based solution in the market. We provide Arter ARC for you readily configured with best practices and metamodels. Our experts help you also with necessary training, coaching and advisory services.

Apptio
Apptio is the business management system for hybrid IT. Its applications align technology investments to business priorities, engage business stakeholders to drive accountability and value, and optimize and increase efficiency of hybrid IT resources.
Read about Apptio.
Sign Up for the Latest Insights in Business Technology
What are the latest trends in Business Technology?
Keep up with progress, subscribe to Sofigate Newsletter!