Pioneer of Business Technology and Leader of IT Management
What started as one man's courageous vision is now a growth company employing more than 500 people in Finland, Sweden, Denmark and UK. Founded in 2003, Sofigate is the leader of IT Management in the Nordics and pioneer of Business Technology management in Northern Europe. We help our customers succeed in leading digitalization. We do it by providing expertise in strategy transformations, technology solutions and management power.
A strong believer in open source
In the digitalized fast-paced world, openness and sharing is the way to go forward. This is why we have founded the IT Standard Forum, developing the open source framework IT Standard for Business together with our clients.
A growth company with ambition
Our goal is to become Northern Europe's leading Business Technology management company with a revenue of 150 to 200 million euros and a team of over 1200 employees by 2020. In 2017, our revenue is projected to reach 65 million euros.
Business Technology Capabilities
Strategic Transformations
Design strategies and drive transformations to excel in a digitalized world with new business capabilities.
Technology Solutions
Design, deploy and manage solutions for enterprise service management and automation of knowledge work.
Management Power
Plan and manage projects, services and operations with best fit competences and teams at high performance.
Performance Boosters
Improve people performance with insight on themes, concepts on industry best practices and training in Academy.
Architecture and Emerging Technologies
Leading Change and Development

Roundtable
Sofigate's Roundtable enables you make better decisions faster – without having participants in the same place. It's an online facilitation tool combining agile methodology, workshop facilitation expertise and social media environment.
Read more about Roundtable.

ServiceNow
Sofigate is one of ServiceNow's biggest and most experienced partner in Nordics. In addition to ITSM in IT, ServiceNow can increase productivity for many other organisational functions such as customer service management, HR, Finance and Facilities.
Read more about ServiceNow.

RemedyForce
Bmc's Remedyforce enables you to deliver high-speed service management that empowers users and accelerates the business. We have a long partnership with BMC and an extensive experience of RemedyForce.
Read more about RemedyForce.

CloudCoach
Sofigate relies on Cloud Coach to deliver project and development management solutions to support the transformation of your business and operations. You can optimize your development portfolio, steer the development project and ensure you have all the required resources for its execution.
Read about Cloud Coach.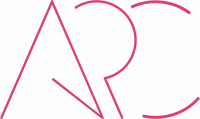 Arter ARC
To create business value with Enterprise Architecture, a visual and easy-to-use EA tool is needed. Arter ARC from Arter Oy is Sofigate's choice for this purpos­e. It is the leading SaaS based solution in the market. We provide Arter ARC for you readily configured with best practices and metamodels. Our experts help you also with necessary training, coaching and advisory services.

Apptio
Apptio is the business management system for hybrid IT. Its applications align technology investments to business priorities, engage business stakeholders to drive accountability and value, and optimize and increase efficiency of hybrid IT resources.
Read about Apptio.
History
The timeline below explains how we got to where we are now. And we hope you join us in the next part of our journey!
2018
Expanding Business Technologies
In the beginning of 2018 Sofigate acquired the Finnish Headstart Oy, strengthening its consulting offering and expertise in business technologies. Sofigate celebrates its 15th anniversary in May.
2017
Nordic Pioneer in Business Technology
Early 2017 Sofigate acquired 3gamma, expanding its operations geographically to two new countries. By the end of 2017 the company will have almost 450 employees in Finland, Sweden, Denmark and UK.
2016
Three acquisitions in Finland and Sweden
Sofigate acquired Daymark AB in Sweden and the businesses of 3gamma Finland Oy and Prestantia Oy in Finland. The company grew to a powerhouse of 280 people.
2015
Launch of IT Standard for Business
IT Standard for Business, the third version of ICT Standard was launched. Service Integration and Management ecosystem was founded in March, it had 12 members by the end of the year.
2014
First Office in Stockholm
Sami Karkkila was appointed CEO of Sofigate, Juha Huovinen continues to work closely with customers. Sofigate AB was founded in Stockholm. Sofigate introduced "In-a-box" service concept.
2013
10 Year Anniversary
Celebrating 10th anniversary year with Sofigate Friends themed events throughout the year. ICT Standard Forum published an additional edition of ICT Standard for Management for the public Sector.
2012
Second version of ICT Standard for Management
We launched the second version of ICT Standard for Management and founded CIO Club in Finland. ICT Standard Forum became a member of the jury of CIO of the year in Finland.
2011
ICT Roundtable for Management Launch
Sofigate launched a new business social media solution for agile decision-making, ICT Roundtable for Management and started a new co-operation with Talentum under the CIO-brand.
2010
Growth Through Product and Service Development
Sofigate's product development programs ICT Standard, ICT Academy, ICT Dashboard and IT service management brought over 20 new customers during the last half of 2010.
2009
ICT Standard for Management Best Practices
Sofigate founded Sofigate Tampere Oy, with Riikka Kivimäki as the managing director. Sofigate also founded ICT Standard Forum, which launched the first version of ICT Standard for Management.
2008
Sofigate Services Oy to Serve ITSM Customers
Jori Kanerva started as the head of Sofigate Services Oy, which was founded at the same time as the first customer contract was signed.
2007
140% Growth
The company management team was reinforced with four experienced managers. Annual revenue grew 140% and personnel reached 40.
2006
IT Management as a Service
IT Management as a Service concept was officially launched. Both revenue and personnel tripled.
2005
IT Management Planning Agency
Jari Raappana, Stonesoft's director of Business Development, joined Sofigate and brought with him some high-end management experience. Sofigate became Finland's first IT Management planning agency.
2004
Business Aligned IT
Sofigate published the book "The Value-Driven CIO – Bridging the Gap between Business and IT".
2003
Juha Huovinen founded Sofigate
Juha Huovinen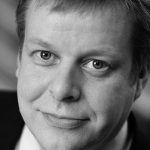 Founder & Chairman of Board
Senior Executive of Innovations
Sami Karkkila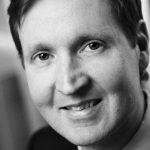 CEO, Sofigate Group
Managing Director, Finland
Sanna Siniketo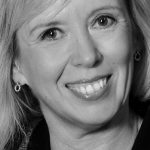 Senior Vice President
of Business Operations
Jari Raappana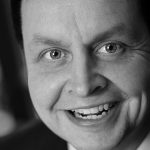 Executive Vice President
Head of Communications & Marketing
Janne Rekonen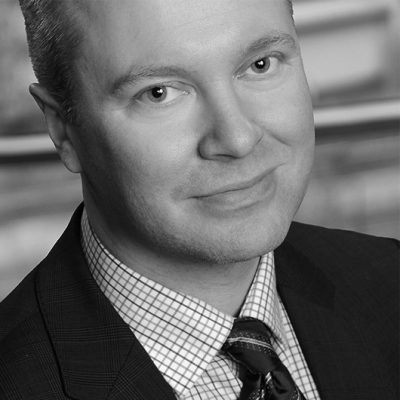 Managing Director,
Sofigate Services Oy
Matti Rusi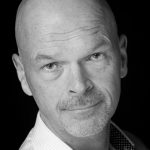 Managing Director, Sweden
Rolf Greisen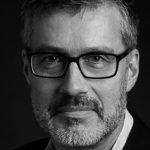 Managing Director, Denmark
Nick Russell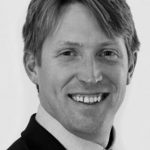 Country Manager, UK
Sign Up for the Latest Insights in Business Technology
What are the latest trends in Business Technology?
Keep up with progress, subscribe to Sofigate Newsletter!